We arrived in Hendaye, a nice city in the Southwest corner of France, close to the border of Spain. The first thing we noticed were the beautiful green hills of the Pyrenees Mountains, palm trees and the bright green water.
And we also noticed a poster that said: "You are not in Spain. You are not in France. You are in Basque Country!" We had just entered the autonomous community of the Basques and now we started to notice their flag: red, green and white.
The poster sounded very determined and a bit intimidating. For many decades the Basque Country maintained a strong independence movement in hopes of separating from Spain. ETA was the most notable group who wanted independence—it bombed several places in Spain between the 1960s and the early 2000s. Despite many people still wanting independence, the group said they would not carry out any more attacks in 2010, and in 2017, it handed in its weapons and disbanded.

The Basques we met turned out to be very friendly. And proud of their unique mix of cultural traditions, cuisine and language. Here are 10 facts we found out about the Basques:
The Basques may be the oldest ethnic group in Europe.

It's believed they inhabited the south-western corner of Europe since before Indo-European peoples came to the area some 5,000 years ago. The people survived numerous invasions yet still retained a deep-seated sense of autonomy. It was in 1516 that the Basques on the Spanish side of the Pyrenees agreed to Castilian rule. But they won the right to keep a degree of self-government


Basque country is not only is Spain, it's also in France

There is a misunderstanding that Basque Country is 'only' in Spain. It starts in Bayonne (France) and stretches to Bilboa (Spain. It is divided in 7 regions. Collectively these territories are called Euskal-Herria (Land of the Basques) or Euskadi.


The Basques have unique language – Euskera – that is unrelated to any other spoken language in the world.

The ancient and unique language of the Basques is Euskera. It pre-dates the Romance languages of other countries in Europe, such as Spanish, Portuguese, French, Italian, and Catalan. It's therefore very different and hard to understand for us, it sounds more 'Celtic' with letters as x,u and t, rather than French or Spanish.


"Happiness is the only thing we can give without having."

This is a famous and heart-warming Basque proverb that we learned


The "running of the bulls" takes place every year in the Basque town of Pamplona.

Every day for a week, six bulls are let loose in the streets to run to the bullfighting stadium. Crowds of white-clad young men dare fate by running ahead of the bulls and use rolled-up newspapers for seemingly lightweight defence.


They don't eat tapas here, they eat Pintxos!

Don't make the mistake of saying you're going out for tapas while in the Basque Country—they do pintxos instead. Pintxos are essentially small pieces of bread topped with a variety of ingredients, though some don't come with bread at all. Pintxos differ from tapas in that they are smaller, are not served on a sharing plate and are eaten by just one person in a few mouthfuls. They are also laid out along the bar and you can help yourself to what you like, as opposed to ordering from a menu. Each pintxo will have a stick through the middle holding it together. Make sure to keep these sticks on your plate so that at the end of your meal, the person tending the bar can count them up and give you your bill.


They have their own unique drink

The Basque Country is home to one of Spain's most famous wine regions – La Rioja, and one of the most popular drinks from the region is txakoli – a slightly sparkling, dry white wine, which goes well with the Pintxos.


They have their own national sports

The Basques have their own national sport called pelote, or pelota. The game is like a cross between handball and squash, and is very fast. Traditionally, it was played on outdoor courts called frontónes, however today there are lots of indoor ones, too. We also noticed a lot of professional rowing teams practicing in the harbors and along the Atlantic coastal waters.


Secret eating societies

Eating for Basques is not just for survival, it's a social activity. There are over 1.500 secret gourmet societies dotted throughout the Basque country called txokos, where people go for entertainment (eating).


Typical Basque culinary delights

Toro: The Basque version of bouillabaisse (fish stew) includes mussels, crayfish, conger eels, the head of a codfish and three other kinds of fish. Other specialities include fresh tuna with tomatoes, garlic, and spices
Txangurro: Deliciously cooked spider crabs
Kokotchas: Made with hake, garlic, and parsley.
Gateau Basque: A baked treat created with eggs, flour, sugar and rum.

On the French side of Basque country we have visited 2 cities with our catamaran, Hendaye and Saint-Jean-de-Luz. We enjoyed the old city centers, the beautiful beaches and the holiday atmosphere looking at the green hills of the Pyrenees.
And now we are sailing into the Basque country on the Spanish side! More about the cities like San Sebastian and Bilbao in our next blog!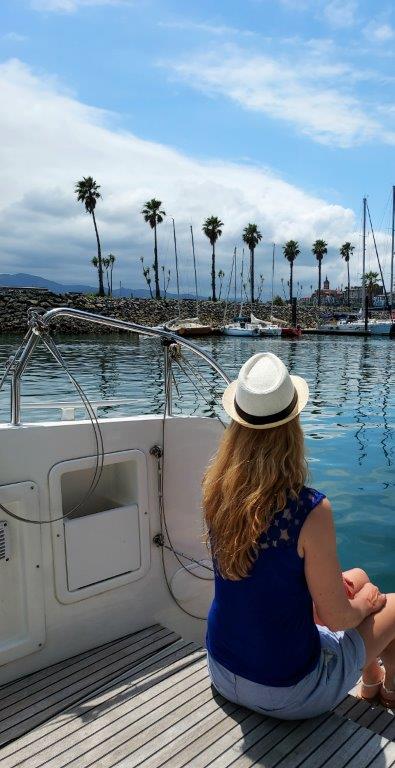 We filmed 2 rowing teams passing by our catamaran in the harbor of Hendaye (see above). Listen to the Basque language, sometimes Spanish words, with which the rowers are encouraged!