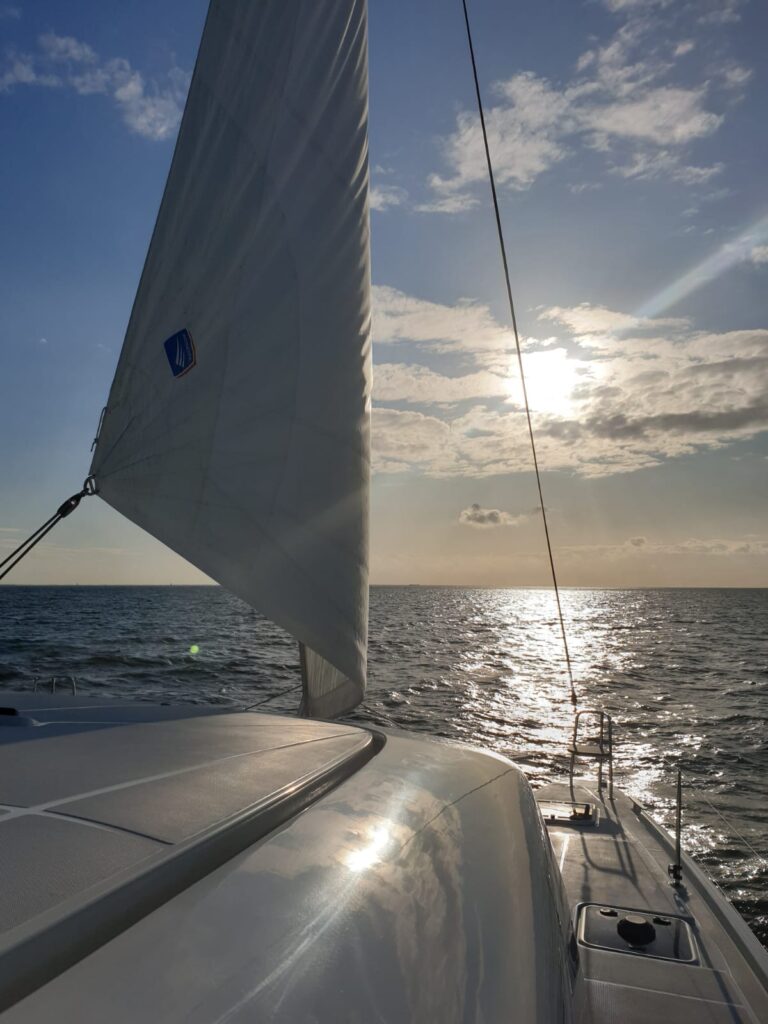 Follow us live, around the world
We have started our world trip on the 1. May 2021. We want to be in Norway during the summer of 2021. That's our first destination: exploring the beautiful fjords of this Nordic country. Our plan is to travel from the Waddensee, the west coast of Germany, to west coast of Danmark and then cross the North Sea to Stavanger and alle the way up to Trondheim till September 2021.
Broadly our plan is to stay in Norway till September, then travel to Scotland/Engeland for wintertime. And continue sailing from March 2022 to Belgium, France, Portugal and be in the Mediterrean Sea during summertime 2022. Then stay there 1 more year to explore the Balaers, Greece and the Croatian Islands. And in 2024 sail to Gran Canaria and cross the Atlantic ocean to the Caribbean.
And then….who knows what we will explore in the Caribbean! And the coming years after that as well!  We hope that you follow us on www.catamaranhorizon.com and enjoy the sailing trip around the world with us!
and more interesting information such as voyage information, latest position and vessel photos